Here is the solution guide for episode 2.
(Attention: it doesn't provide you with the answers to increase your lov'o'meters with the boys you like the most.)

Go and complain to three boys about Amber.
You must go talk to the three boys (Ken, Nathaniel and Castiel) at least once.
The dialogues about Amber are automatic.
Once you have spoken to the three boys return to the main hallway where you will find the principal and the mission will be validated.

Find the club of your choice
The principal gives you the choice between two clubs: the gardening club and the basketball club. It's up to you to choose.

--------------------------------------------------------------------------------
*The Basketball Club*
Find the club
Castiel will guide you to the basketball club. You must talk to him until he brings you.
Mission: Find the 5 basketballs:
You need to find 5 basketballs in the high school.
Three balls are in the courtyard, one in the classroom, and one in the main hallway.
>Once you have the 5 balls, in order to validate the mission, you must find Castiel who will tell you where to bring the balls.
IMAGE TO FIND THE OBJECTS UNDER SPOILER


*The Gardening Club: *
Find the club
You must find either Iris or Ken, who will guide you to the gardening club.
Mission: Decorate the school with plants :
You must decorate the student council room and the classroom with plants, you have a ficus and a mimosa.
To place them in a room, just go to one of the rooms cited above and make your choice!
Note: You might need to go back and forth a few times for the option to appear.

--------------------------------------------------------------------------------

Get Castiel's absentee note signed
There are two possibilities:
-ask Ken to take care of the note for you.
-go back and forth between Nathaniel and Castiel until you have the option to forcer Castiel to sign the note or not. Once you have made your choice, you must return to see Nathaneil to give him the paper (signed or unsigned).

The End
Once you have given the absentee note to Nathaniel, you will access the end of the episode and the possibility to go on a date.
It is possible to miss your date in this episode.
You have access to the date if you are able to choose the outfit you want. The date is a success if you receive the end illustration.
---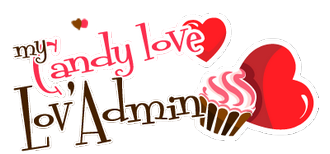 Make sure to check out the Reported Bugs Section
HERE